In January, Geoscan organised the first-ever drone light show in Egypt. It was held at the ceremony closing the World Youth Forum, which is a platform where young leaders engage with top policymakers and prominent figures from across the globe to discuss issues such as climate change, human rights, entrepreneurship, and technology.
Held under the theme of 'Back Together', the forum was inaugurated by Egyptian President Abdel-Fattah El-Sisi and the First Lady, who then also witnessed the country's first-ever drone light show
Egypt is famous for its harsh drone laws but in spite of this fact organizers managed to receive all the permissions and launched 500 drones. At the beginning the logo of the forum appeared in the skies followed by its motto, and after that quadcopters formed a beating heart, a bird and the emblem of commonwealth—four hands clasped together. The drone show symbolised the union of young people from 196 countries.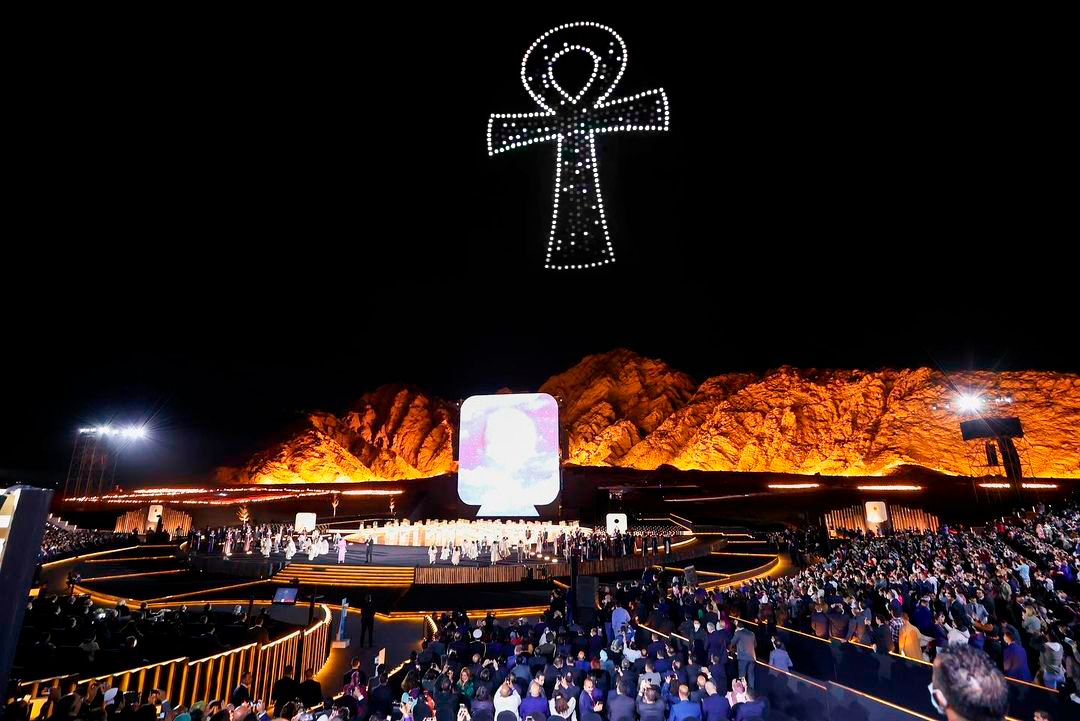 Moreover, in a couple of days, the first-ever show by Geoscan was help in Peru. It was organised by a local brewing company. Among the formations were seabed inhabitants: the drones were composing the shape of a fish, flapping skate's fins, 'swimming' through a bottle and writing the company's name in the skies. The audience was watching for sparkling lights with astonishment.
As Semen Lapko, the head of the Geoscan drone show team, puts it, 'We are extremely grateful to be pioneers—before those events the residents of the countries watched drone shows only on telephone and computer screens. Not only did we manage to deliver the hi-tech holiday to Sharm el-Sheikh and Lima but we also extended our presence geography. I hope it will be a jumping-off point of this kind of entertainment in Africa and Latin America.'