Geoscan Lite
Geoscan Lite is a professional solution for everyone who needs to observe the area in details. It is applied for fast and accurate data acquisition in agriculture, geodesy, ecological survey and construction.
Use captured photos to create an orthophoto, an elevation model or a 3D model.
Instructions
Application scenarios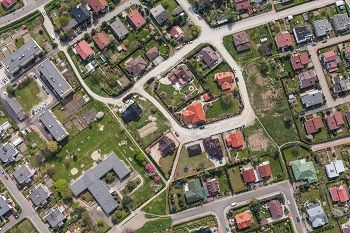 Cadastre
Mapping
Mining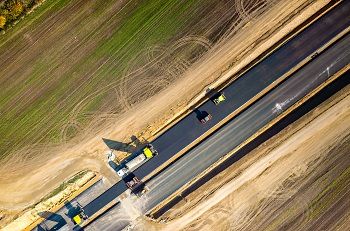 Public road system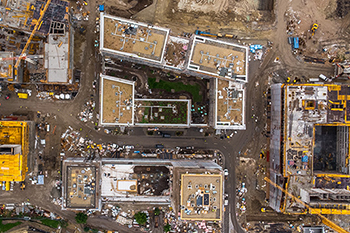 Construction
Agriculture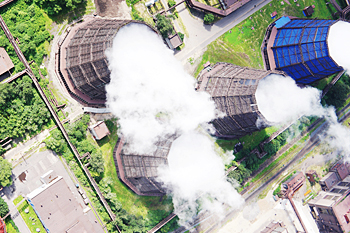 Environmental monitoring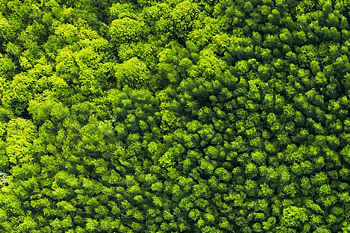 Forestry management
Aerial photography with Geoscan Lite and automatic data processing in Agisoft Metashape allow you to get precise orthophotos, DEM and DTM in a geocentric as well as local coordinate system even without a H/V equipment (with a GNSS receiver onboard).
The data processed can be used for cadastre, including that in populated areas, and maps and plans building of 1:2000, 1:1000 and 1:500 scales.
Advantages

Onboard —
Sony RX1R II
and GNSS receiver U-blox or
Sony ZV-E10 and GNSS receiver U-blox

Flight stability excludes any blurry images.

With Sony RX1R II, maximum coverage 500 ha at 3 cm/px GSD and 1400 ha at 10 cm/px GSD

It takes 10 minutes to prepare the UAV for a launch, and the whole flight is autonomous. Geoscan Lite flies along the route, chooses an optimal trajectory and flies back to its take-off location.
High precision GNSS positioning in motion
А built-in high-accuracy GNSS receiver can operate with GPS/GLONASS systems at L1/L2 frequencies. It allows achieving 1.5* cm accuracy of projection centers coordinates using PPK
/PPP methods even with long baselines.
*actual accuracy depends on baseline length and measurement conditions (ionosphere, troposphere, visible satellites geometry, and multipath effect).
Coordinates accuracy
up to 1.5 cm
Stability during the flight
Aerodynamic characteristics allow Geoscan Lite to work in severe weather conditions. It does not fall into a tailspin and deviate from a route. Having completed its flight mission the UAV opens its parachute and softly lands on preset point.
No remotes
With Geoscan Planner your laptop turns into a ground control station in a single click. You can plan the flight, run diagnostics and keep track of the telemetry signals on the same screen.
Select the surveying area and let the application do the rest. Also, you can use Geoscan Planner to look through the pictures immediately after the landing to make sure that all the territory has been surveyed.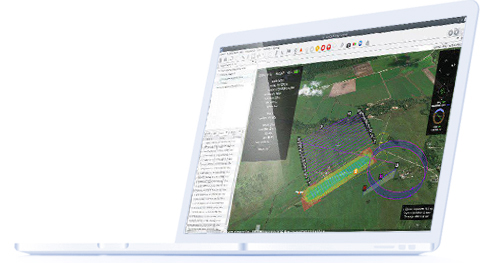 Simple processing
The Geoscan Planner software makes it possible to manage a flight mission for surveying areal and linear objects, using various flight modes (by points, based on terrain, etc.). Import KML and KMZ files, use different cartographic bases, control the flight, and adjust the mission while working with the UAV. After the flight is completed, the software creates a RINEX file with the times of image capture.

Logistics
A durable IP67 case is provided to store the UAV. It protects the quadcopter from rain, snow or dirt as well as ensures its safety during transportation. Equipped with wheels and a retractable handle, the case can be rolled on the ground and easily relocated even over long distances.
Launcher can be easily packed in a soft protection case and stored until next flight.
Key characteristics
Max coverage in one flight with Sony RX1R II
500 ha (3 cm/px)
1400 ha (10 cm/px)
Max flight altitude (ASL):
4000 m
Take-off preparation time:
10 min
Take-off/landing:
From launcher / by parachute
Temperature:
-20 to +40 °С
What's included
Geoscan Lite, an UAV with a GNSS receiver
Sony RX1R II or Sony ZV-E10
Spare parts
Batteries
2 pcs. 4S, 11300 mAh
Fins
Charging station
Radio modem
Launcher in transport bag
(size:115x19x16 cm, gr.weigh.: 7 kg)
Transport case
(size 80x52x31 cm)
What's included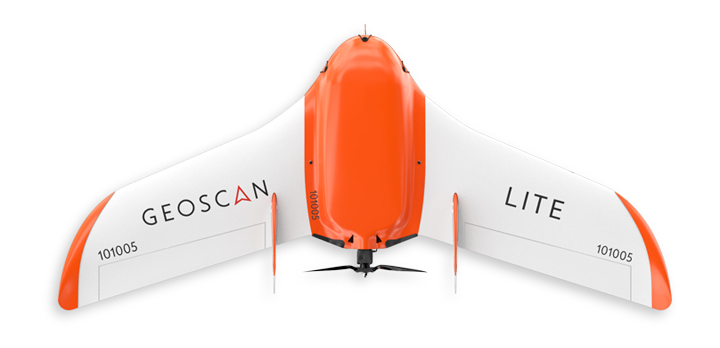 Geoscan Lite, an UAV with a GNSS receiver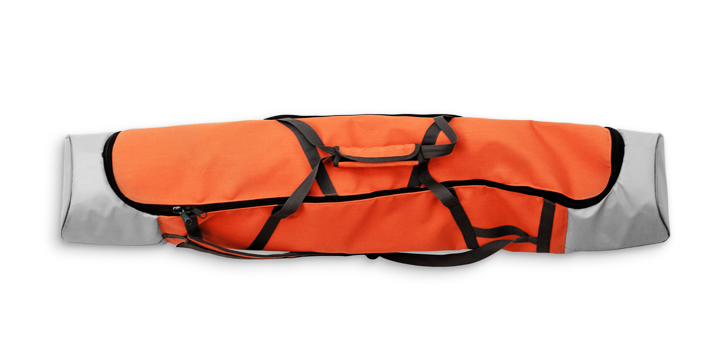 Launcher in transport bag
(size:115x19x16 cm, gr.weigh.: 7 kg)
Transport case
(size 80x52x31 cm)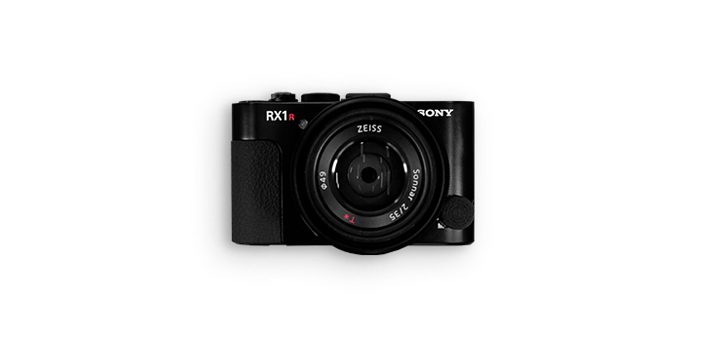 Sony RX1R II or Sony ZV-E10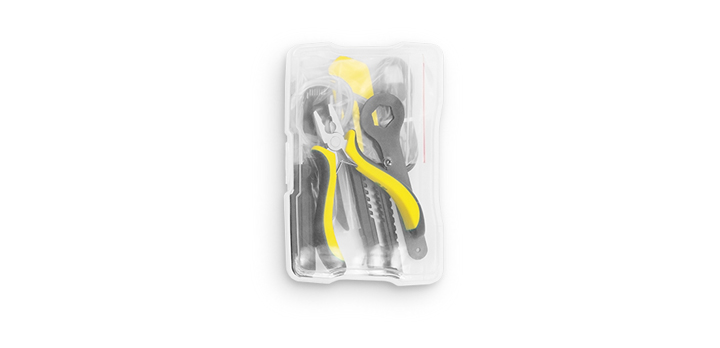 Spare parts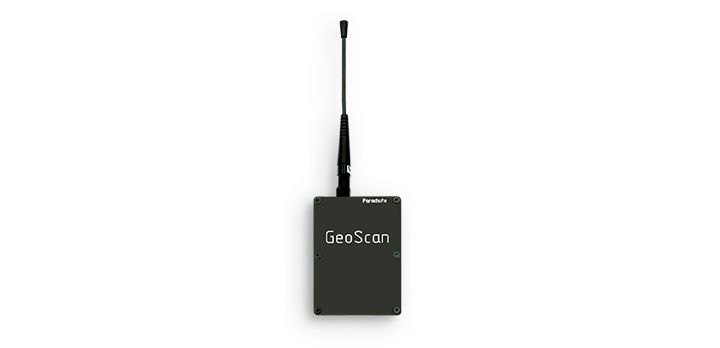 Radio modem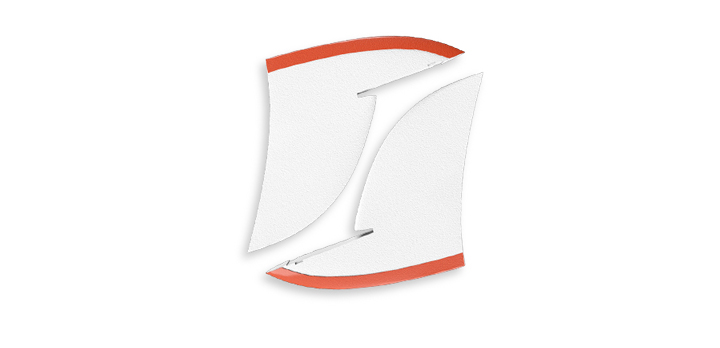 Fins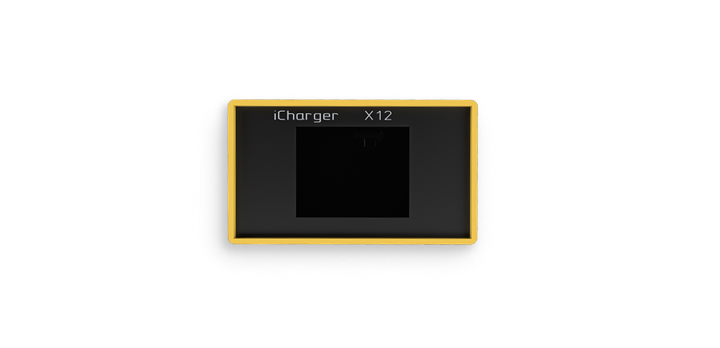 Charging station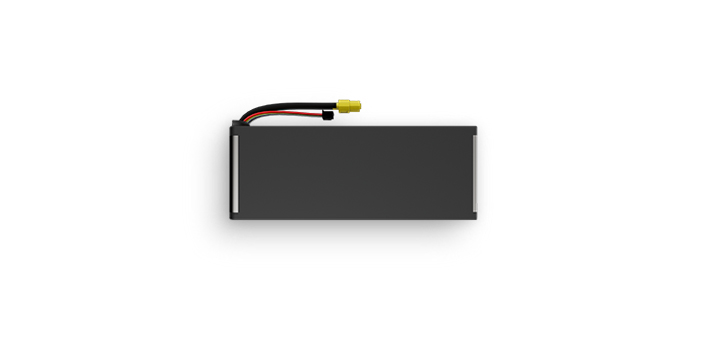 Batteries, 2 pcs. 4S, 11300 mAh
Additional service
In-depth individual UAV training course (remotely or in person)
Individual software training course (remotely or in person)
Show:
main difference
characteristics
equipment
clear list
---
The list of comparisons is empty.